WS WBEM Workshop
Supported and Available Plug-ins
« Back to WS WBEM Workshop Product page
Job Control
The Job Control is a WBEM Workshop plugin that is used to easily monitor jobs in a WBEM server. Job Control plugin can be used to monitor a single job, selected jobs according to required property values, or all the jobs in the server. Monitoring the jobs can also be done by polling or using indication.
A screenshot of the Job Control Plug-in: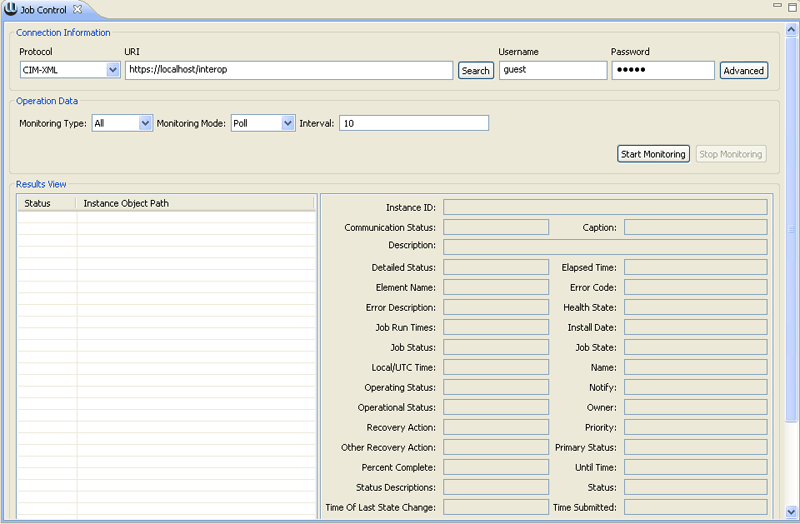 For more information about the the WS products please contact sales.