WS WBEM Workshop
Supported and Available Plug-ins
« Back to WS WBEM Workshop Product page
CIM Browser
The CIM Browser allows a user to browse a CIM-based schema to retrieve class definitions. The tool retrieves class definitions from a namespace on a target system or from the local repository of the CIM Browser.
A screenshot of the CIM Browser Plug-in: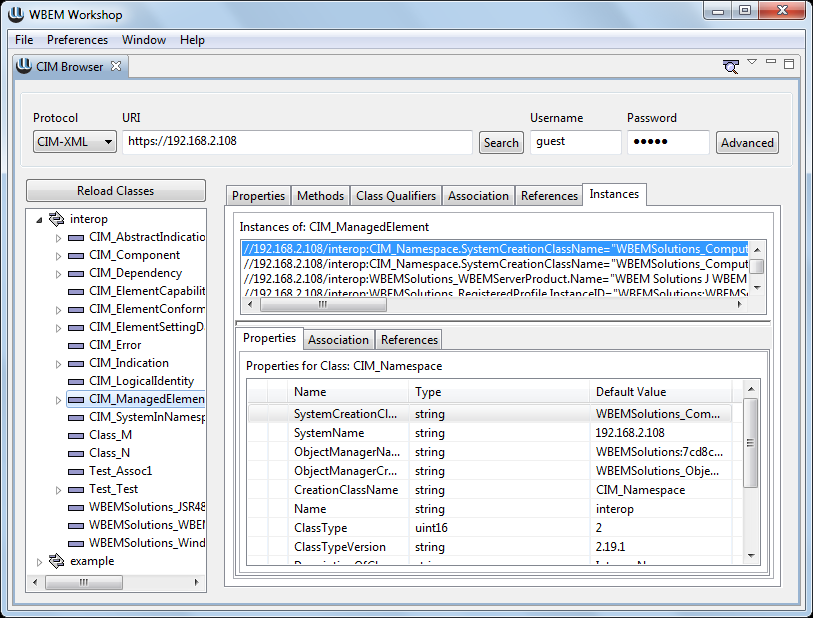 For more information about the the WS products please contact sales.