WS WBEM Workshop
Supported and Available Plug-ins
« Back to WS WBEM Workshop Product page
Service Location Protocol (SLP)
The WBEM SLP Tool is used to locate/find WBEM Services.
Two Major Components:
Operation Data - settings to be specified by the user on how the way the tools to locate WBEM services.
Results View - components were all the result information will be displayed.
Screenshot: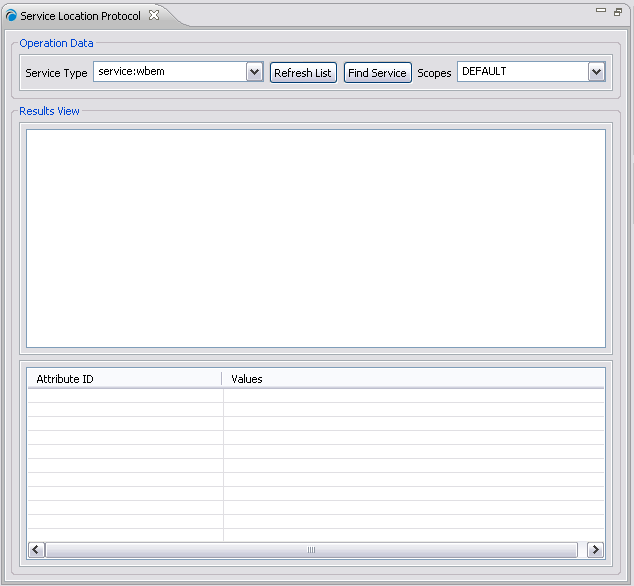 For more information about the the WBEM Solutions products please contact sales.